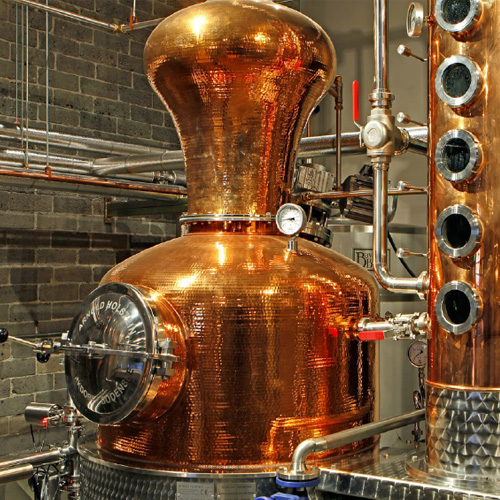 Fresh and Cool
Named the "Best Vodka of the Pacific Northwest" by SIP Northwest Magazine, Gridiron Vodka is a blend of spirits derived from Washington wine grapes and neutral grain spirits sourced from California. This results in a wonderfully clean and smooth vodka that blends the the warmth and taste of a traditional grain-based vodka with the subtle elegance the of wine grapes base. This product was conceived as vodka to be blended as part of your favorite cocktail. Gridiron Vodka has proven itself worthy of profound and lasting positive impressions even consumed on its own merits – chilled or straight. We like to suggest that Gridiron Vodka is the younger and sassy sibling to the more sophisticated and elegant Glass Vodka.
SOURCE
California wheat and Washington wine grapes
key features

NATURALLY
Naturally filtered using
diatomaceous earth instead
of charcoal

FLAVOR PROFILE
Clean and Cool

RECOMMENDED
Up with a twist
Showcased with mixers
Adventuring traditionalists

awards and honors
Bronze Medal – 2016 China Wine and Spirit, 91 points

Gold Medal – 2014 Chosen #1 and "The Best Craft Vodka," SIP Northwest Magazine double-blind test
2013 New York International Spirits Competition, Silver Medal
2013 San Francisco International Spirits Competition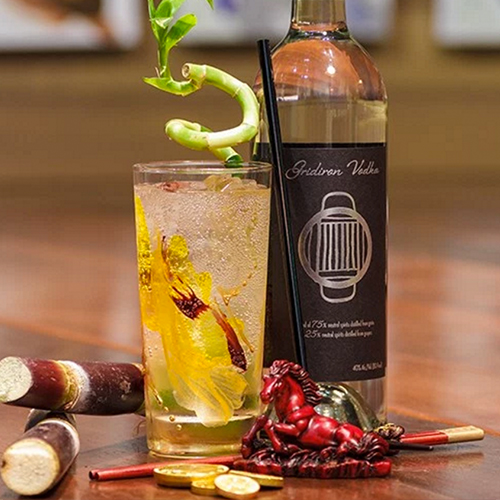 GINGER LYCHEE HIGHBALL
1.5 oz Gridiron Vodka
0.75 oz Elixir G Ginger Mix
0.75 oz lime juice
Place freshly-sliced lychee in seltzer water and chill until lightly infused. Shake vodka, ginger mix and lime juice and pour over ice. Top with lychee-infused sparkling water.