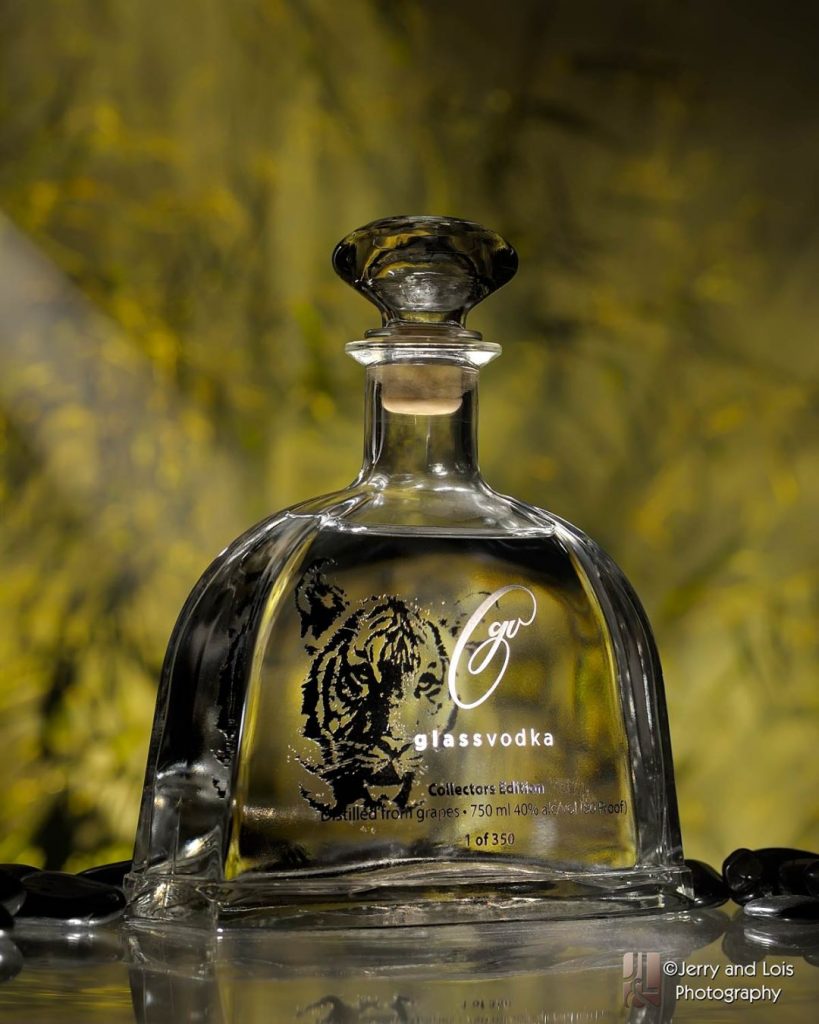 Tiger Edition Vodka
To celebrate & support the Woodland Park Zoo and the new Banyan Wilds exhibit, Ian MacNeil, Glass Distillery and Columbia Young's Market Distributors (WA) have released 350 very special, limited edition bottles of Glass Vodka.  The proceeds from this project are being donated by Glass Distillery directly to the Woodland Park Zoo.
These beautiful decanters are each truly one-of-a-kind.  Each is decorated with an etched image of one of the tigers that now lives in the Bayan Wilds exhibit at the zoo.  In addition, each bottle (1 through 350) is individually numbered and presented in a custom designed soft-cloth "Species Survival" drawstring bag.
We produced only 350 bottles to shed light on the fact scientists believe there are only 350 of these magnificent animals ~ the Malayan Tiger subspecies ~ left in the wild.
Bottle No. 1 sold at the zoo's Jungle Party auction for $4,850!  The bottles are now available for purchase ($250) in the Glass Distillery boutique and at area retailers including Total Wines, Esquin's and High Spirits.