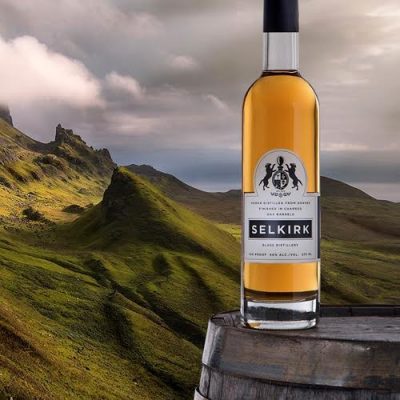 On April 29, you can be the first to experience Glass Vodka's limited edition release Selkirk.
True to our philosophy, Glass has created the unexpected. This time we look to the past to discover a new way for the Connoisseur-Class® to enjoy Glass Vodka.
Rested in a charred oak barrel for over a year, Selkirk presents a taste profile of vanilla, caramel and oak with the finesse of Glass Vodka. This is a very limited release, only 1000 bottles have been produced and will only be sold at the Glass Vodka Boutique in Seattle, WA. All bottles are hand numbered and signed by Ian MacNeil, our founder.
The name and our coat of arms on the bottle, pays homage to Ian's homeland of Scotland and his beloved Labrador, Selkirk.
Come visit us and be one of the first to indulge in this new experience.